Expert articles & tutorials
We are pleased to share here with you our expertise and ideas in the field of control and image acquisition for fluorescence microscopes. 
You will also find scientific publications that cite Inscoper in the Materials & Methods section. 
To make it even easier for you to use our solutions, we regularly publish tutorials on various tips and tricks. 
You are welcome to leave us your comments and share items you have liked.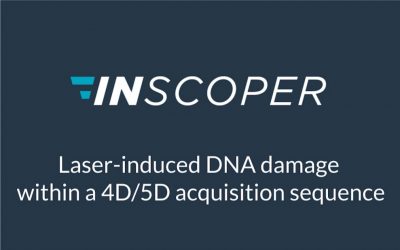 INSCOPER markets a laser illumination controller that allows photomanipulation experiments to be performed on a video microscope within a multidimensional acquisition sequence. This 4' video shows an image acquisition with 3 sequences: before, during and after laser...
read more
Need to get more in-depth information about INSCOPER's solutions?
Please sign up with your professional email address to have access to the Supported Device List, User Guide, Pricing.
Get access