On this page you will find scientific publications that cite INSCOPER in the Materials & Methods section. 
Peripheral astral microtubules ensure asymmetric furrow positioning in neural stem cells
Alexandre Thomas, Emmanuel Gallaud, Aude Pascal, Laurence Serre, Isabelle Arnal, Laurent Richard-Parpaillon, Matthew Scott Savoian, Régis Giet
Science Direct, October 2021  ⟨doi.org/10.1016/j.celrep.2021.109895⟩
Neural network fast-classifies biological images through features selecting to power automated microscopy
Maël Balluet, Florian Sizaire, Youssef El Habouz, Thomas Walter, Jérémy Pont, Baptiste Giroux, Otmane Bouchareb, Marc Tramier, Jacques Pecreaux
Journal Of Microscopy, October 2021  ⟨doi: https://doi.org/10.1111/jmi.13062⟩
The spindle assembly checkpoint and the spatial activation of Polo kinase determine the duration of cell division and prevent neural stem cells tumor formation
Emmanuel Gallaud, Laurent Richard-Parpaillon, Aude Pascal, Mathieu Métivier, Vincent Archambault, Régis Giet
bioRxiv, May 2021  ⟨doi: https://doi.org/10.1101/2021.01.04.425196⟩
Light-sheet acquisition (SPIM) and 3D reconstruction (IMARIS) of spheroid model from follicular lymphoma cell line (scale: 200µm, magnfication: 5X)
3D Model Characterization by 2D and 3D Imaging in t(14;18)-Positive B-NHL: Perspectives for In Vitro Drug Screens in Follicular Lymphoma
Fabien Gava, Carla Faria, Pauline Gravelle, Juan G. Valero, Cèlia Dobaño-López, Renaud Morin, Marine Norlund, Aurélie Gomes, Jean-Michel Lagarde, Cédric Rossi, Laetitia Pieruccioni, Jacques Rouquette, Alba Matas-Céspedes, Jean-Jacques Fournié, Loïc Ysebaert, Camille Laurent, Patricia Pérez-Galán, Christine Bezombes
Cancers, March 2021  ⟨doi: https://doi.org/10.3390/cancers13071490⟩
tdLanYFP, a yellow, bright, photostable and pH insensitive fluorescent protein for live cell imaging and FRET-based sensing strategies
, 
, 
, 
, 
, 
, 
, 
,
ACS Sensors, Octobre2021  ⟨doi:https://doi.org/10.1021/acssensors.1c00874⟩
Real-Time Monitoring of Aurora kinase A Activation using Conformational FRET Biosensors in Live Cells
Giulia Bertolin, Gilles Le Marchand, Marc Tramier
Journal of visualized experiments: JoVE, 2020, ⟨10.3791/61611⟩. ⟨hal-02929723⟩
Super-resolved live-cell imaging using random illumination microscopy
Thomas Mangeat, Simon Labouesse, Marc Allain, Awoke Negash, Emmanuel Martin, Aude Guénolé, Renaud Poincloux, Claire Estibal, Anaïs Bouissou, Sylvain Cantaloube, Elodie Vega, Tong Li, Christian Rouvière, Sophie Allart, Debora Keller, Valentin Debarnot, Xia Bo Wang, Grégoire Michaux, Mathieu Pinot, Roland Le Borgne, Sylvie Tournier, Magali Suzanne, Jérome Idier, Anne Sentenac
Science Direct, Elsevier, 2021 (https://doi.org/10.1016/j.crmeth.2021.100009)
Mitochondrial Aurora kinase A induces mitophagy by interacting with MAP1LC3 and Prohibitin 2
Life Science Alliance (DOI: 10.26508/lsa.202000806)
FRET by FLIM analyses detect the interaction between the multifunctional Ser/Thr kinase AURKA-GFP and the autophagy marker mCherry-MAP1LC3 at sites of autophagosome formation (dashed area). The interaction is abolished with the autophagy-impairing drug Xanthohumol.
Time lapse of a dividing neuroblast in Drosophila brain. Mitotic spindle is shown in magenta and chromosomes in green.
A novel benzodiazepine derivative that suppresses microtubule dynamics and impairs mitotic progression and Prohibitin 2
, ,  ,  ,  ,  ,  ,  ,  , 
Journal of Cell Science (2020) 133, jcs239244. (10.1242/jcs.239244)
Hepatitis B Virus Core Protein Domains Essential for Viral Capsid Assembly in a Cellular Context
Virgile Rat, Xavier Pinson, Florian Seigneuret,  Stéphanie Durand, Charline Herrscher, Roxane Lemoine, Julien Burlaud-Gaillard, Pierre-Yvan Raynal, Christophe Hourioux, Philippe Roingeard, Marc Tramier, Hugues de Rocquigny
Journal of Molecular Biology, Elsevier, 2020, ⟨10.1016/j.jmb.2020.04.026⟩
Unicellular Caenorhabditis elegans embryo imaged at the cortex plane during 25 seconds with α-tubulin labelling of the microtubules. The more persistent bright spots correspond to the contacts of the astral microtubules at the cell periphery, generating forces that position the mitotic spindle during cell division.
Automated screening of AURKA activity based on a genetically encoded FRET biosensor using Fluorescence Lifetime Imaging Microscopy
Florian Sizaire, Gilles Le Marchand, Jacques Pécréaux, Otmane Bouchareb and Marc Tramier
Methods and Applications in Fluorescence, IOP Science, 2020, 8 (2), pp.024006. 10.1088/2050-6120/ab73f5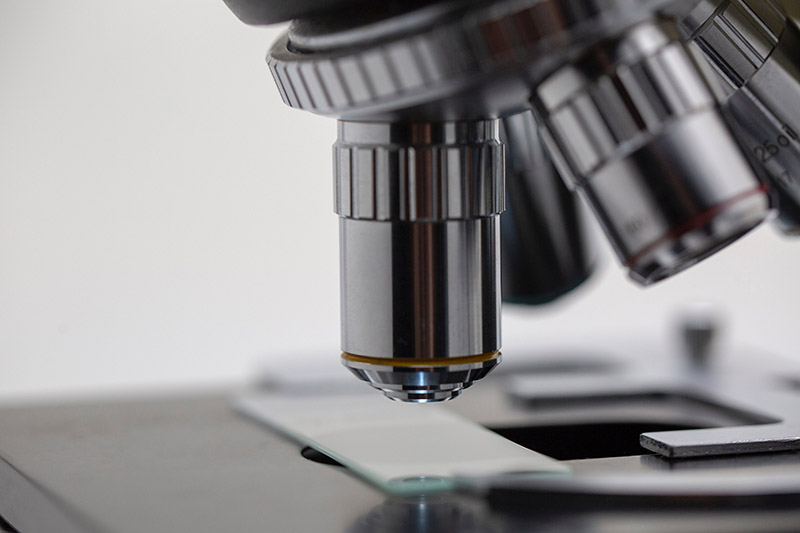 The polarity-induced force imbalance in Caenorhabditis elegans embryos is caused by asymmetric binding rates of dynein to the cortex
Ruddi Rodriguez-Garcia, Laurent Chesneau, Sylvain Pastezeur, Julien Roul, Marc Tramier, Jacques Pécréaux
Molecular Biology of the Cell, American Society for Cell Biology, 2018, 29 (26), pp.3063-3200. (10.1091/mbc.E17-11-0653)
Optimized FRET pairs and quantification approaches to detect the activation of Aurora kinase A at mitosis
Giulia Bertolin, Florian Sizaire, Claire Demeautis, Catherine Chapuis, Fabienne Mérola, Marie Erard, Marc Tramier
ACS Sensors, American Chemical Society, 2019, 4 (8), pp.2018-2027. (10.1021/acssensors.9b00486f)